Send Inquiry
Winning heart of our customers all across the globe with our high quality range of High Carbon Ferro Chrome and client centric policies.

Grids Steel & Alloys Ltd. - An Overview

In 2009-10 the demand for ferro alloys increased with a great pace and India ranked the second largest consumer of same in the world. Currently with a market share of 7-9% the country stands as one of the top ten producers around the globe, out of the total alloys production 52% is of Ferro Chrome. To improve these numbers even more we, Grids Steel & Alloys Ltd., provide the market with a diverse array of Ferro alloys.
Most Popular Product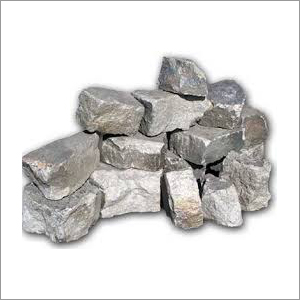 It is also used when it is desired to add chromium to carbon steel. FeCr from Southern Africa, known as "charge chrome" and produced from a Cr containing ore with a high carbon content, is most commonly used in stainless steel production. Ferro chrome having Cr-60-65%, C<8%, Si(Silicon)-4% Max, P-0.03% Max, S- 0.05 Max."

Our name is renowned as a top class Manufacturer and Exporter of premium quality
High Carbon Ferro Chrome.
These are used with complete trust by our clients to further process it for creating a high quality range of Steel, Stainless Steel and other Ferro Alloys, Our range helps them in boosting the appearance and heat & corrosion resistance of the processed stainless steel. We are a medium scale sector company operating with an aim to expand our business worldwide, for that we have maintained marketing offices in our export markets of
USA
and
UK
to constantly stay connected with our clients. Moreover, we strive to deliver some big names of the world like
Europe, Japan, South Korea
and
America
with our range. Currently, our export percentage target is to export 70% out of the total production in these markets. The best quality raw materials are procured from best ferro alloy mines of the country situated in regions like
Odisha, West Bengal, Chattisgarh and Andhra pradesh.
We also stay in touch with our foreign supplier to import premium quality components like:-
Manganese Ore
Anthracite Coal
Lam Coke
Chrome Ore
Latest Trade Offers
Our company is well-reputed Exporter, Manufacturer & Supplier of High Carbon Ferro Chrome in Bhubaneswar, Odisha, India. It is also used when it is de..